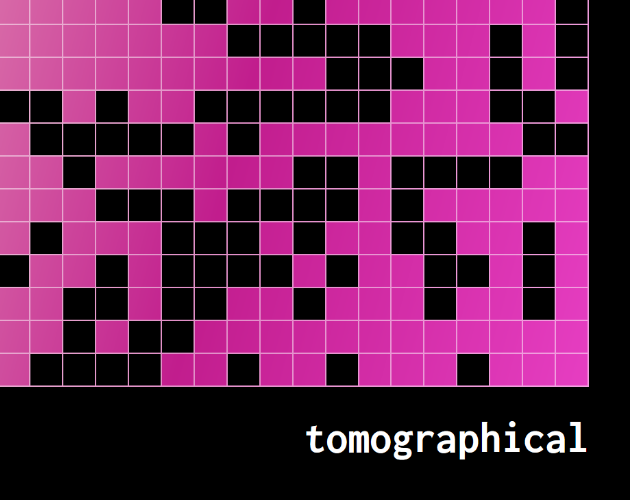 Tomographical
Tomographical 1.1 - undo, sequence counter, and more
---
I've updated Tomographical with a few quality of life improvements:
An undo button! With up to 20 levels of undo!
A sequence counter! While you're dragging lines of tiles, you get a count of how many you've drawn so far - helpful for those long sequences.
Play a 30x30 puzzle if you dare!
Some miscellaneous bug fixes and visual improvements.
Have fun and stay sharp!
Files
tomographical-1.1.zip
Play in browser
Nov 03, 2018