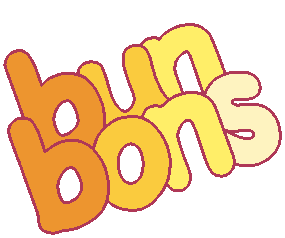 Bunbons
Raise bunbons and explore the galaxy on your desktop or mobile browser. Watch your bunbons eat, play, and make friends, and use your mouse or finger to interact with them. With some patience and care, your bunbons may even become space-worthy!
Tips:
Wait patiently for your bunbon eggs to hatch. Try clicking the eggs if you get bored.
You can pet your bunbons by dragging your mouse over them. If you move the mouse outside their body, you'll pick them up instead.
Your bunbons will sometimes comment on something they're thinking about, whether that's how hungry they are, wanting company (yours or another bunbon's), searching for a toy, or feeling like it's nap time.
Bunbons can make friends with each other. Even if they don't like each other at first, they may learn to appreciate each other the more they talk.
If two bunbons like each other very much they may make an egg of their own!
Keep an eye on the happiness of your bunbon, and their heart meter will grow. When it's full, what adventures will await your bunbon...?
-:-

Background graphics by Tati Soutar
Music by Visager under a CC BY-SA 4.0 license
Sound effects by PocketSound
Additional tweaks and bugfixes by Kazoo

-:-